Schornbach

Schornbach is situated north of Schorndorf at 48° 49' 56'' northern latitude and 9° 30' 46'' eastern longitude. With 265,3 metres above sea level, it is a bit higher than Schorndorf (253,4 m), but lower than Buhlbronn (289,4 m) or Schlichten (493,0 m). In the year 1999, Schornbach had 1901 inhabitants. There is industrial production (plastic manifacture, micro switches), crafts (plasterer, carpenter), trade and services (bus company). Besides, there are some agricultural enterprises. In 1853, there were 96 acres of vineyards. According to the description of the Oberamt Schorndorf of the year 1851, one of the the best wines of the upper Rems valley grew here. Mainly Silvaner and Elblings were harvested. In the beginning of the 20th century, wine-growing was stopped because of vermins. After that, the vineyards were rooted out and became orchards with apple, pear and cherry trees. Here the coat of arms of Schornbach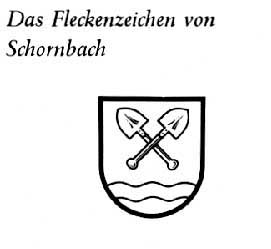 It shows the "Schore" (= spade) and water, the "Bach" (= brook).
Schornbach was colonized already at the times of the Romans, because it was near the crossing of two important Roman roads. In July 1988, the farmer Wilhelm Rost hit with his plough the rests of a Roman Villa Rustica.
Schornbach was first mentioned in a document of July 14th 1264.
Schornbach belonged to the parish of Buoch, so that church-goer had a way of two hours towards the church and back. So the wish for a own church came up. At February, 13th 1472, a chapel was established, from which the nowadays baptismal font in form of a wine cup is a relict (Schornbach was for a long time a wine-growing place). This is how the Maria-Barbara-Katharina-Church was built, which is even nowadays the highest building in the village.

Here images of the church 1970 and nowadays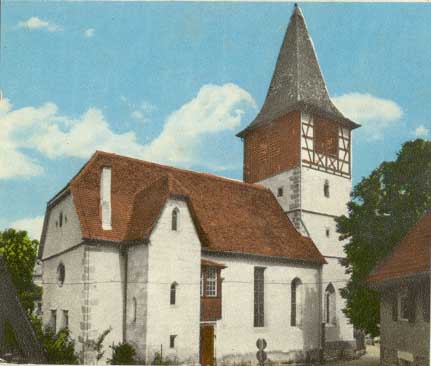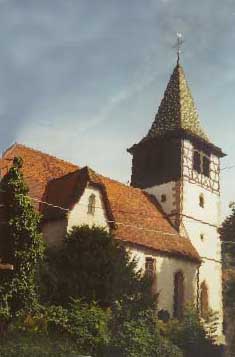 The church 1960 and nowadays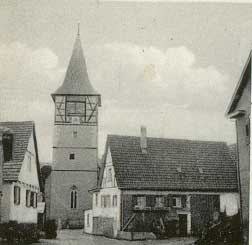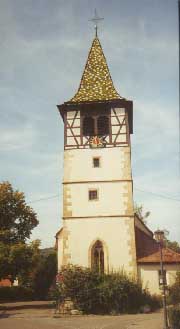 1496 Schornbach became independent parish. 1974 Schornbach lost its independence, against the will of the majority of its inhabitants, and became with the "Gemeindereform" ("community reform"), the "Zwangseingemeindung" ("forced incorporation"), part of Schorndorf. In memorial of this undemocratic act, people made this stone with a "memorial plate":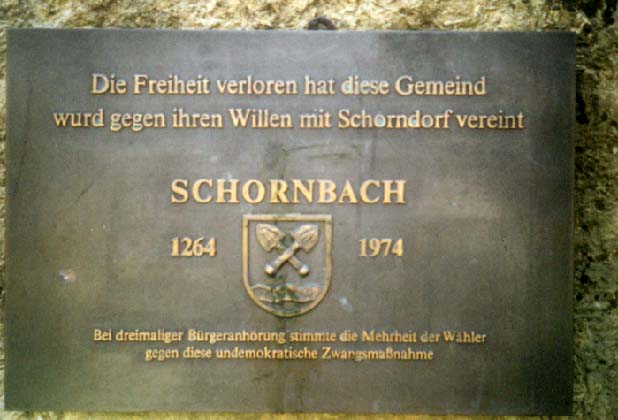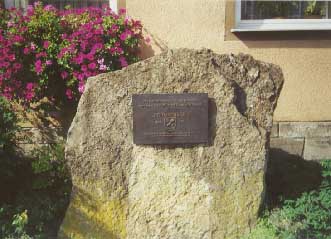 Here you can see the results of the "community reform" in Rems-Murr-Kreis ("Rems-Murr-Region") - community names, that never existed until the beginning of the 70s (new created names are grey):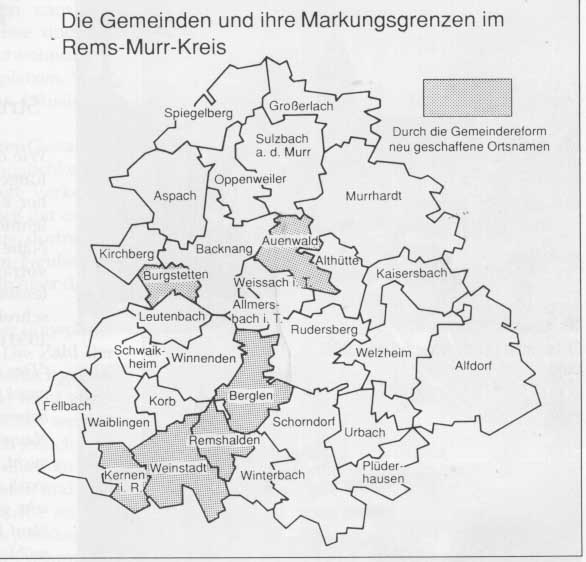 On the following page, you find images of Schornbach in former times and nowadays.

The old stret names and also the development of the number of Schornbach's inhabitants