Speleology is carried out by intersted amateur scientists, cause it's no independent branch of science.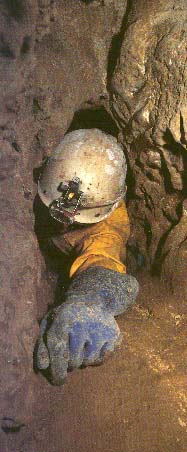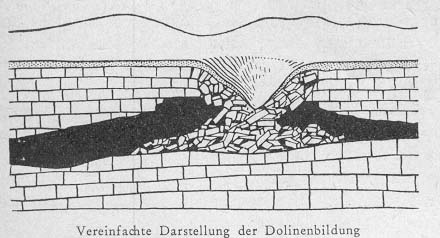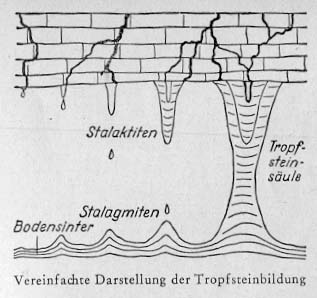 From left to right:
On the left pcture one can see, that a speleologist should be kind of athletic, if it is e. g. up to getting through narrow holes like this here. The picture in the middle shows the devlopment of a doline (that's a funnel-shaped crater in the karst rocks). The left image shows us the development of stalactites (ceiling "dripping stones") and stalagmites (ground "dripping stones"), and their fusion to a column.
__________________________________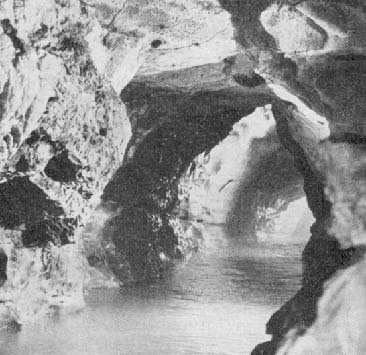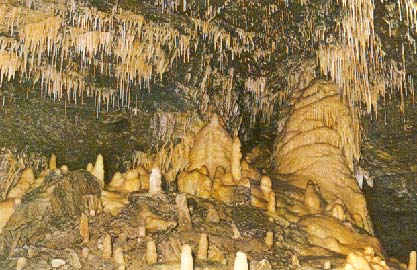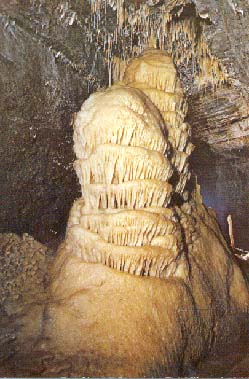 From left to right:
On the left we see the inner part of the "Mordloch" (= murder hole) near Geislingen/Wuerttemberg, a cave with water streams inside; in the middle and right we see beautiful examples for the stalactite scape in caves.
More about the Mordloch you can find under allmendinger.de and the general cave page.
__________________________________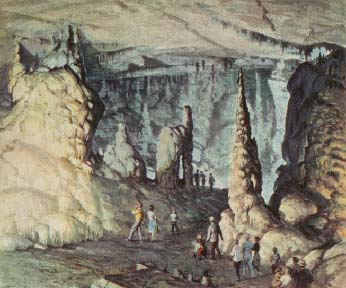 Here one can see by means of the people in this american cave the dimensions of some halls.
__________________________________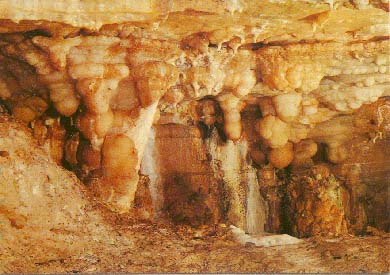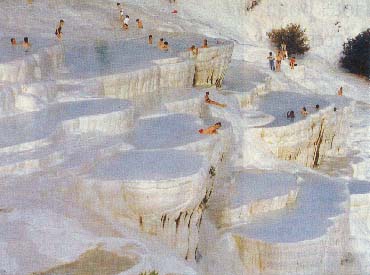 On the left an impression from the Hermannshöhle in Rübeland in Harz mountain. On the right we see the sinter basin in Pamukkale/Turkey, an overground karst phenomenon.
More about the topic speleology (cave research) you can find under karst.net, the page of a friend.